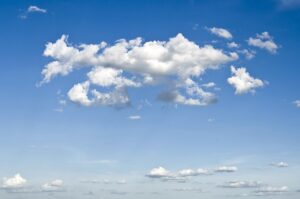 You've no doubt heard and read and maybe even researched information about the Asbury Revival last February at Asbury University. It really was quite an event in the history of American Christianity—inspired by God himself and energized by the Holy Spirit.
Some people have different takes on what happened. Some call it a revival, others an awakening. Still others refer to it as "an outpouring of the Holy Spirit." Perhaps it was a blending of all three historic, God-initiated movements.
Most people who have commented on the Asbury Revival are thrilled and excited to see a great move of God upon a small Christian school. Founded in 1890 by Wesleyan Methodists, Asbury University now boasts just a little over 1600 students and is located in the insignificant town of Wilmore, Kentucky, southwest of Lexington.
A few people—supposedly Christians—have been critical of the event for varying reasons. People who are critical of an outpouring of the Holy Spirit, however, either have no understanding of his ministry and purposes, or else just don't care.
I wasn't there, but after reading comments of Asbury students and faculty and listening to the chapel speaker's sermon on February 8, I understand what happened. And as a Christian minister I care greatly, and I'm excited that such a beautiful and exhilarating move of God happened in a tiny place with world-wide consequences.
And I do have a little different perspective on the Asbury Revival 2023.
It all began, so it is claimed, when 19 Asbury students decided to stay following the chapel service and spend some time in prayer. But it didn't start there. It likely began before that day ever came when students were called by God to pray for their campus and their student body.
And the Revival really began in earnest when Rev. Zach Meerkreebs, a minister in the Christian and Missionary Alliance church, gave a sermon challenging students to really love others by drawing closer to God and experiencing his love. He also—and this was key to the day's events—prayed in the middle of his sermon for the Holy Spirit to move row by row among the students and heal those who had been injured by phony love from friends, family, or church. He asked the Holy Spirit to revive the students by his love.
Wow! Did the Holy Spirit ever do just that!
The 19 students began to pray and sing quietly. When word got out what was happening, the Holy Spirit prompted other students to join them in prayer—prayer for themselves and prayer for one another. Soon the chapel, Hughes Auditorium, was filled to overflowing. The chapel service went on all night and into the next day. It lasted for three weeks in tiny Hughes Auditorium. And anyone, anywhere, was invited to attend.
It was estimated that 15,000 people attended each day although the chapel accommodated less than 1500 plus standing room. The line to get in went around the block. News sources placed the 3-week gathering between 50,000 and 70,000 people. I'm sure no one knows for sure any of the above numbers. What we do know is that many people traveled from outside the United States, even as far away as Japan and Russia, just to experience this tremendous outpouring of the Holy Spirit.
There was an attempt to take over the on-going service by a few evangelists and ministers who showed up. They were all rebuffed by University personnel. The service was led entirely by students who were determined to keep the service simple and let the Holy Spirit work among them.
No loud music. Just soft piano and guitar and quiet singing.
No flash, no lights, no screens.
No offerings were taken.
No single person was in charge of the service from day to day.
It was simply constant prayer, praise, and pure worship.
And the sweet yet overpowering glory of the Holy Spirit and the presence of God continued among all who entered the chapel.
Many students confessed grievous sins one to another or to God alone. Broken relationships were healed. Some people came to faith in Christ for the first time. Others renewed their faith in Christ. Some people were miraculously healed of various illnesses and infirmities. Still others were healed of hurts, bitterness, and fears.
Once this revival started, Asbury students quickly decided they didn't want any sort of service resembling a megachurch. They just wanted authenticity and to let God and the Holy Spirit work in their midst.
And that is exactly what they got. Everyone who entered the chapel felt the overjoying presence of God touching their lives. No one really wanted to leave that atmosphere. For many it was the first time they had felt God's loving, sweet, and overwhelming presence that caused them to break down and confess their sins and place a new or renewed faith in Jesus Christ.
No one who was there and experienced the power of the Holy Spirit will ever be the same.
The Asbury Revival 2023 was a real spiritual awakening for many people, especially students. Perhaps the Revival is a sign from God that the time has come in our country and in our world when the Holy Spirit will begin working in a fresh and powerful way.
After all, the prophet Joel said the time would come when God would pour out his Spirit on all human beings (Joel 2:28-29). That great and eagerly-expected time began on the Day of Pentecost not long after Jesus ascended into heaven when the apostles and disciples were filled with the Holy Spirit (Acts 2:1-11).
The apostle Peter told the large crowd gathered in Jerusalem that the outpouring of the Holy Spirit was a fulfillment of Joel's prophecy (Acts 2:14-21 and 32-33).
But not completely.
Peter added that the promise of salvation in Jesus Christ and the gift of the Holy Spirit are " . . . for you and for your children and for all who are far off, everyone whom the Lord our God calls to himself" (Acts 2:38-39).
Far off.
The Holy Spirit has been fulfilling Joel's prophecy ever since, working in and out of Christ's Church to heal shattered lives and bring people to salvation in Christ.
How the whole world still needs the love and power and peace and salvation in Jesus Christ that God and the Holy Spirit poured out to occasion the Asbury Revival 2023 last February.
Be in prayer.
The End