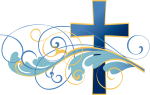 WARREN ANGEL EDITORIAL SERVICES
      MANUSCRIPT EDITING AND CONSULTING

Let me help you improve your
God-given talents as a Christian writer!
Personalized service
I assume that every manuscript submitted for editing, proofreading, or editorial consulting is written by a dedicated believer in Christ who believes that God has given them a talent to write and a calling to share their Christian faith.  That being so, I give every manuscript, whether a short story, article, or book-length fiction or non-fiction, personal, prayerful, and detailed editing as a created work between the author and God.
No "levels" editing
All manuscripts, regardless of length, are treated equally.  They are proofread for simple errors, typos, and correct grammar, copyedited for clarity, syntax, and correct facts with attention to biblical citations, quotations, and theology; and content edited for thematic continuity and development in non-fiction, and character and plot development in fiction. My specialty is comprehensive assessment and editing of book-length non-fiction mss.
Scope of editing services
My goal in editing all manuscripts submitted is to help each author develop their God-given talents.  Any natural talent can be improved upon, including writing.  Therefore, my services to all writers include a written evaluation and critique, and consultation if desired or necessary so you can master the art of writing to communicate your faith and succeed at being a published author.
short stories and articles:
~ up to 1500 words     — $25.00
~ 1501 to 2500 words — $35.00
~ 2501 to 3500 words — $45.00
~ 3501 to 5000 words — $55.00
~ 5001 to 6500 words — $65.00
2. book-length fiction and non-fiction:
~ $20 per hour for proofreading
~ $25 per hour for copyediting
~ $30 per hour for content editing
Critique and Consultation (no editing)
~ Sample chapters (up to 30 pages) — $100.00
~ MS up to 20,000 words                    — $300.00
~ MS up to 50,000 words                    — $600.00
~ Over 50,000 words -– by quote
Ghostwriting
         ~ .25 per word non-fiction only
What I won't edit
I do not edit children's stories or books, poetry, fantasy, science fiction, romance novels, and non-Christian works.
BIO
~ Lifelong writer
~ Published author (see my Amazon Author's Page)
~ Staff writer, editor for Christian organizations
~ Editorial Director for Magnus Press for 15 years (where I did comprehensive theological and practical assessment of Christian non-fiction mss)
~ Ordained minister and pastor since 1973
~ BA & MA in Biblical Studies

Payment
$100 deposit when manuscript is submitted for editing.  Balance due upon completion.  Long projects are subject to negotiated terms.  Payment either by PayPal or check made payable to Warren R. Angel.