Don't Let Fear Ruin Your Life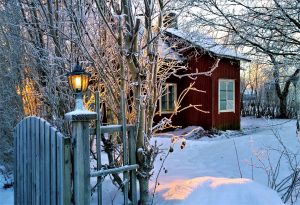 In our world today fear has reached epidemic proportions. And the United States is no stranger to this horrible and sad state of our existence.
It starts with politics. The far left wants us to fear the far right with tales of violent extremists ready to pounce on America, taking away all of our rights. And the far right wants us to fear the far left, warning us that they are turning America into a socialist or even a communist country, also taking away all of our rights.
For some people, political fear keeps them up at night. Of course, there may or not be truth in some of the accusations. You decide.
Whatever the case, God doesn't want you to live in fear.
Then there is Covid-19 fear. Some people warn us it will be with us forever, like the seasonal flu. Just when it appeared to be dying out, along came the Delta variant. The alarmists and fear-mongers warned us that it would be deadly, worse than the initial wave. It hasn't been. Now we have the new Omicron variant. Some people are in a panic, for the fear-mongers have warned us it could be deadly. Some countries are already shutting down, and we've been told it's going to come to America. The World Health Organization (WHO) is spreading fear that Omicron will be devastating.
Some politicians and medical people want us to live in fear!
This, despite the fact that the doctor in South Africa who discovered the variant, Dr. Angelique Coetzee, said that its symptoms in patients she's seen are only mild. She doesn't think the new variant calls for travel bans.
But people do panic over Covid-19, even Christians. I know a pastor's wife who is totally terrified that she and her husband will get coronavirus and die!
I can't tell you what to do about Covid-19, whether to get a vaccine or not,  whether to wear a mask or not, and whether to avoid crowds or not. You decide.
Whatever the case, God doesn't want you to live in fear.
And suddenly smash-and-grab thieves are rampaging stores in a few cities in America, breaking windows with crowbars and sledgehammers and stealing anything they can get their hands on. One store they broke into was Nordstrom in The Grove, a shopping center behind CBS studios at the famous Farmer's Market in Los Angeles. In business since 1934, the Farmer's Market is a cozy enclave of 100 shops and restaurants. Whenever my wife and I were in Los Angeles, we liked to have lunch there and visit the meat and fruit stalls, as well as shop at the adjacent Grove, which is fairly new. We have even been in Nordstrom.
We all wonder. Is it safe to go shopping at certain malls? Will we be in a store when smash-and-grab thieves come by? Will they hurt us or kill us? Fear is rampant.
But God doesn't want you to live in fear.
Throughout the Bible God told people who served him not to fear anything or anyone they encountered in life. Rather, he called on his people to trust him because he promised to be with them and help them.
Moses told Joshua what God had told him. "It is the Lord who goes before you. He will be with you; he will not leave you or forsake you. Do not fear or be dismayed" (Deut. 31:8).
Joshua trusted his great God and led the Israelites in conquering the idolatrous nation of Canaan.
The little shepherd boy, David, who would one day be king of Israel, had learned to trust his great God, the God of miracles, and not be afraid of anything in life. David shocked the Israelite army by volunteering to fight Goliath. The entire army was totally terrified by the giant. But David said to King Saul, "Let no man's heart fail . . . for he has defied the armies of the living God" (1 Sam 17:32-36).
David trusted his great God and Goliath fell to the ground, dead in an instant.
David would later tell us in the Psalms over and over again to trust God and not live in fear. He could say that because that's what he did. He trusted his great God of miracles and saw his hand of mercy and grace time and again. "Even though I walk through the valley of the shadow of death, I will fear no evil, for you [God] are with me" (23:4). "The Lord is my light and my salvation; whom shall I fear? The Lord is the stronghold of my life; of whom shall I be afraid?" (27:1). And he said to God in a prayer, "When I am afraid, I put my trust in you. In God, whose word I praise, in God I trust; I shall not be afraid. What can flesh do to me?" (56:3-4).
God told Israel through Isaiah the prophet, "Fear not, for I am with you; be not dismayed, for I am your God; I will strengthen you, I help you, I will uphold you with my righteous right hand" (Isaiah 41:10).
God's right hand is not only holy, but powerful!
One of the first lessons Jesus gave his disciples in trusting him was when they were rowing across the Sea of Galilee and a ferocious wind came up, swamping the boat. They were terrified of drowning, but Jesus was calmly sleeping in the stern of the fishing boat. So they woke him and screamed, "Save us, Lord; we are perishing!"
The disciples reacted just as some believers in Christ do today when life throws them a curve and causes them to fear. But Jesus said to them, "'Why are you afraid, O you of little faith?' Then he rose and rebuked the winds and the sea and there was a great calm" (Matt. 8:23-27).
Jesus would later tell them at the Last Supper, "Peace I leave with you; my peace I give to you. Not as the world gives do I give to you. Let not your hearts be troubled, neither let them be afraid" (John 14:27).
It's hard to find peace in the world, just as Jesus said. Why not? Part of the problem is life itself. Life is not always easy. God made it that way so we would seek him and depend on his great love and power. Another reason is that too many godless people want us to fear, to make us dependent on them. You might even find some of these people in the Church.
But we as believers in troubled times need to heed the plain message of God's Word and learn to trust him and not be afraid of life. The writer of Hebrews reminds us from Joshua 1:5 and Psalm 118:6 what God told us, ". . . he has said, 'I will never leave you nor forsake you.' So we can confidently say, 'The Lord is my helper; I will not fear; what can man do to me?'" (Heb. 13:5-6).
And I can promise you this from my own experiences with our great God.
When you trust God from the depths of your soul you will never fear again!
 The End