When Life Gets You Down, Trust Our Faithful God
               Carol rushed into my office, her face red and angry, screaming a loud accusation at me before I even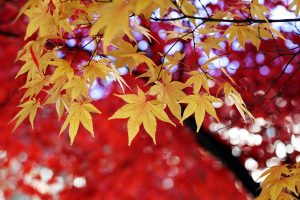 had time to utter a prayer.
"You said my mother would get better, but she's gotten worse! If she doesn't have heart surgery she's going to die!"
As the words she hurled at me on an otherwise calm afternoon settled into my mind, I had to admit to myself that I was surprised. Wilma had been having heart problems for some time, but with prayer and medication she was getting better. I had always felt an assurance from the Holy Spirit that she would be well.
But her daughter was another matter. I didn't know her very well since she came to church only occasionally.
It was obvious, however, as she glared at me, waiting for my response, that she was not a person who trusted our faithful God. She had a greater belief in the negative forces and circumstances all of us encounter throughout life than she did in the God who told Moses that he was "merciful and gracious . . . abounding in steadfast love and faithfulness" (Ex. 34:6).
I could understand Carol being upset that her mother was suddenly getting sicker, so sick that the doctors told her she needed immediate surgery.
I've been there. I once had triple by-pass heart surgery. Nobody wants to go through that. And yet I can honestly say that I wasn't afraid because I trusted the surgeon, and most of all I trusted our faithful God.
The story of God's faithfulness runs the course of the Scriptures. It's not a concept, a doctrine, or an abstract, mindless philosophy to believe in to make us feel better.
It's the reality of God's nature to be faithful to the people he created.
Genesis 21:1-2 says, "The Lord visited Sarah as he had said, and the Lord did to Sarah as he had promised." Even though Sarah didn't believe she could bear a son at her advanced age (who would?) she gave birth " . . . at the time of which God had spoken to him [Abraham]."
We don't worship a God who says, "Well, I don't know. Maybe. We'll see." If God promises something, he delivers!
God had to encourage a very stubborn Moses to do the job God knew he could do. One of the ways he built him up was to remind him, "Know therefore that the Lord your God is God, the faithful God who keeps covenant and steadfast love with those who love him and keep his commandments, to a thousand generations" (Deut. 7:9).
I reminded Carol of God's faithfulness to his people and of my belief that her mother would be well even if she needed heart surgery. She did have heart surgery and even though she very nearly died the night of the surgery, she did recover to live many more years as an active servant of Christ. (You can read more about her story and of the angel who visited her at the hospital in the night of her greatest need by getting a copy of my book The Power of Christ in YOUR Life on this website.)
Was God faithful to Moses as he promised? Listen to the words of Moses' successor, Joshua, after Israel had conquered and possessed the Promised Land. ". . . not one word has failed of all the good things that the Lord your God promised concerning you. All have come to pass for you; not one of them has failed" (Joshua 23:13-14).
Later on in Israel's history their great military leader and king, David, also was a witness to God's faithfulness. "All the paths of the Lord are steadfastness love and faithfulness" (Ps. 25:10); and, "Great is his steadfast love toward us, and the faithfulness of the Lord endures forever. Praise the Lord!" (Ps. 117:2).
Many years later the prophet Jeremiah, while sitting in the empty streets and ruins of Jerusalem, which had just been destroyed by the Babylonians and most of its people taken captive, nevertheless had hope by trusting God. He wrote, "The steadfast love of the Lord never ceases; his mercies never come to an end; they are new every morning; great is your faithfulness" (Lamentations 3:22-23).
Even in defeat and despair Jeremiah trusted his faithful God to restore Jerusalem and return its people to their beloved city.
And 70 years later he did!
Just how faithful is God? Can he ever be unfaithful? Some believers think so when their prayers go unanswered! But Paul tells us, "What if some [his fellow Jews] were unfaithful? Does their faithlessness nullify the faithfulness of God? By no means! Let God be true though every one were a liar . . ." (Rom. 3:3-4).
And he told Timothy, ". . . if we are faithless, he remains faithful—for he cannot deny himself" (2 Tim. 2:13). Paul is unclear here. He may be talking about Jesus, not God, but their attributes and eternal natures are the same.
Furthermore, John wrote that God is faithful to forgive us when we sin, as we all do (1 John 1:9). And Peter told us to trust our lives to our "faithful Creator" whenever we are suffering (1 Peter 4:19).
We live in perilous times. This is especially true for those who suffer in our world. A woman at Walmart I didn't know turned to me and said, "Our world is a terrible place right now." I responded, "Yes it is." But I also believe in trusting our faithful God. For Paul reminds us in 2 Thessalonians 3:3, "The Lord is faithful. He will establish you and guard you against the evil one."
Whatever your need today, trust our faithful God. He will not fail you.
The End