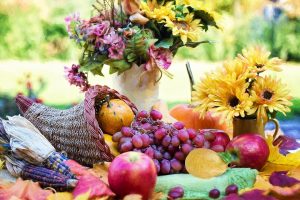 First of all, only celebrities, Christian or otherwise, get headlines. People lose faith in Christ and leave the Church all the time. The apostle Paul tells us about a man named Demas, who he listed as a fellow worker in Colossians 4:14 and Philemon 24. But later, in 2 Timothy 4:10, which Paul wrote near the end of his life, he says, "Demas, in love with this present world, has deserted me and gone to Thessalonica." Historical sources do not mention Demas again. But perhaps he did come back to faith in Christ.
            I knew a man who shook his raised fist to God and cursed him because he was angry that God didn't do what he wanted. But sometime later he confessed his sinfulness and reconfessed his faith in Christ.
            We have probably all known people in the Church, perhaps in our own families, who have lost their faith or at least strayed from faith in Christ at one time or another. This upsets us and we go to prayer for the person that they may not be lost. And often they do return to Christ as James 5:19-20 relates might happen when we reach out to them.
            We are shocked, it seems, only when some celebrity is highlighted in the news. But then that is the reason secular news loves to share stories of people who renounce Christ. They want us all to be shocked and also renounce Christ, because they foolishly think that if Christianity disappears from the earth they won't have to be responsible to a God they don't believe in for their sinful lives.
            The news about Ravi Zacharias' sinfulness surprised me but it didn't shock me. I've personally known more than one minister who ruined his ministry and his life by sexual immorality. Most of them didn't care. Like Demas, they loved the lust of the world and tragically succumbed to it.
            Secondly, the question needs to be asked about why someone renounced their faith. Or, why did such an apparently perfect Christian do such immoral and ungodly things. 
           Paul plainly tells us why Demas lost his faith—he was in love with the world. Christ was merely a mental assent. The apostle John warns us, "Do not love the world or the things in the world. If anyone loves the world, love for the Father is not in him. For all that is in the world, the lust of the flesh and the lust of the eyes and the pride of life, is not of the Father but is of the world" (1 John 2:15). Perhaps this is the most common reason why some people lose their faith.
            I could list a number of other reasons why people lose their faith, but the reality is that there is only one real reason people lose their faith in Christ:  Even though they may have believed in him, they were never in love with him.
            In America today talk is cheap and filled with lies. The liberal press and liberal politicians—or anyone with an opinion—wants the opposition shut down, silenced, even jailed if necessary. Why? Because they know that discussion often produces changed thinking. And yes, it is true that some people can be talked out of their faith in Christ and their beliefs in Christianity.
            This is why even good Christian people of varying theological persuasions don't like to let opposing views be heard. They know people can and will change their minds if given to understand a logical and truly biblical explanation of the truth.
            Yes, in case you're wondering, I have changed my mind on certain theological issues when I understood what the Bible was really saying!
            However, even though I have had discussions with unbelievers who thought I was stupid for believing in Christ, I have never in the least been persuaded by their false sense of logic or their phony arguments. Why not?
            Because Jesus Christ lives in my heart.
            Because I have a personal relationship with him based on love.
            I have experienced Jesus Christ in many ways.
            I have experienced the God of miracles.
            Anyone who knows Jesus Christ in their hearts and has experienced the love of God day after day after day is not going to be talked out of their faith. Nor are they going to fall in love with the lust of the world and be led astray by immorality of any sort.
           Because, as John said, no one can love the lusts of the world and God at the same time. Real love for God will always overcome the world's allurements.
           And if we truly love Jesus Christ, when faced with the enticements of evil, his power prevents us from engaging in it. When presented with lies and falsehoods about the Bible or about Christ, or about our faith in general, the truth rises to the top of our consciousness and gives us a barrier in our hearts and minds that no falsehood can subdue.
          Experiencing Christ and his power, and experiencing the God of love and miracles throughout life builds strength and character in our spirits which is far stronger than our beliefs. Our belief in Christ, and faith in our great God is the beginning of a lifetime journey with them. But when we experience them in our everyday lives, when we let our lives be nourished by the blessings and help of the Holy Spirit and the power of Christ, we build a wall of defense and a Christ-like character that no faithless thought or evil attraction can ever penetrate.
          Where are you today in your Christian journey? Have the headlines of Christians renouncing their faith, or of Christian leaders living ungodly lives of sin caused you to stop and think about your own faith in Christ?
          The answer to doubt is easier than we think. Most Christians already know it. But if doubts about your faith are plaguing your mind, if you think your faith might be slipping, consider prayerfully and thoughtfully these words from my recent book, The Power of Christ in YOUR Life: "To apprehend the reality of Christ, to experience his presence in our lives, to overcome evil with good, we need to commit our lives fully to him, perhaps more than once."
          The presence and love and power of Christ in our lives, to the depths of our souls, is raw spiritual power. Nothing can penetrate it or overcome it. And it is available to anyone anywhere in the world.
          Just to be clear, I am not talking about getting right with keeping God's laws, with struggling to be a righteous person in and of ourselves. Real faith is letting the one who saved us by his death on the Cross live fully in our lives. This is what Paul means when he says we are "in Christ" (see Rom. 8:1-2, 2 Cor. 5:17, and other verses). For when we truly live "in Christ," we are living in the power of Christ to be and to do everything God wills for us.
          Paul wrote prayerfully what he experienced practically in his ministry: "Now to him who by the power at work within us is able to do far more abundantly than all that we ask or think, to him be glory in the church and in Christ Jesus to all generations, for ever and ever. Amen" (Eph. 3:20-21).
          If you sometimes question your faith, even a tiny bit, do the following:
Fully and honestly commit (or recommit) your life to Jesus Christ.
Believe that Christ lives within you.
Believe that Christ's power is at work within you, because it is.
Pray and believe—for yourself and others—that God's miracle-working power is available to you, because it is.
Stop and think about all the ways God has ministered to you and blessed you for many years. Every Christian has experienced miracles from the God of miracles even though they may not realize a miracle at the time. Psalm 103:2 says, "Bless the Lord, O my soul, and forget not all his benefits."
         Yet we do forget.
         So stop. Consider. Remember.                                                                                      
        When you know and experience the love of God, the power of Christ, and the blessings and guidance of the Holy Spirit from the depths of your soul, no doubt or enticement to sin will ever touch you.
        For you will live just as Paul said he did: "It is no longer I who live, but Christ who lives in me; and the life I now live in the flesh I live by faith in the Son of God, who loved me and gave himself for me" (Gal. 2:20).
        And you will question your faith in Christ no more!
The End